Things can be a real hassle whenever the vacuum cleaner in your house has broken. For this case, you need to either find a replacement or try to fix the machine. However, the first choice has been the choice of many people since the latter is considered not economical. Indeed, the cost that one needs to pay to fix the device sometimes can get as high as buying a new one. Thus, buying a new cleaner is one of the excellent investment that one can make. Dust and dirt are the two enemies of a clean and sanitary environment. Unfortunately, a dust-free environment is almost impossible no matter how frequent one cleans the house.
As it is one of the vital household investments, there are things that one needs to take into account whenever they have a plan to purchase a new vacuum cleaner. These things include both internal and external factors. The internal factors include the what specification that the item offers, while the external factors should involve the condition of the surrounding. Indeed, it is a vital decision since the device plays a crucial role to get rid of that harmful debris.
The Internal Factors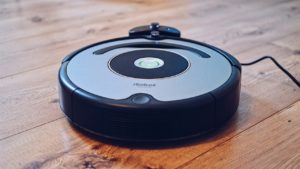 The first thing that one needs to make inquiries about is the capability of the device to clean specific parts of the house. It is always advisable to buy a machine with bigger machine type and capacity. This way, its endurance and strength should not be a problem at all. The shape is also another vital thing to consider since several models are available. From a stick, a canister, or an upright device, one needs to carefully assess the compatibility with its surrounding.
It is also advisable to buy the bagless vacuum since you do not need to empty the dust bag once you finish cleaning the room. Apart from that, materials should also be your primary concern. Therefore, considering things should also be supported by several online inquiries.
The External Factors
The type of flooring is the first thing that you need to consider. An upright machine is suitable for houses with a lot of carpeting, while the canister machine will work best for hardwood or tile flooring. People generally have the combination of both carpet and hard flooring. If it is what happens, having both types is preferable than having one type only since it relates to the way how the machine handles the surface.…