Kitchen remodeling is one of the important projects that you can undergo in your home. Adding new kitchen appliances or expanding the size of your kitchen are some of the effective ways of remodeling or renovating your kitchen. Adding new cabinets can improve the aesthetic value of your kitchen and add value to your home. Cabinets are important elements of the kitchen. For this reason, you should plan the color scheme and theme of your kitchen before buying new cabinets sets for your kitchen. Proper planning will help you in choosing the material and color of your cabinets.
Anyone who wants to upgrade or remodel his/her kitchen should list down his/her priorities. You should consider adding quality hardware sets like laurey cabinet hardware for your kitchen remodeling project. Some of the primary factors that you should consider before purchasing new kitchen cabinets include your budget, available space, and the dimensions needed. Let's have a look at these factors in detail.
Elegant Decorative Accents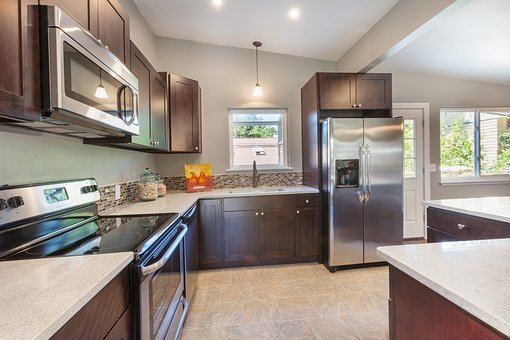 Decorative accents can improve the aesthetic value and design of your kitchen. For this reason, you should select decorative cabinets sets or ones with decorative doors. Such a door will give the items stored in the cabinets to stand out. Adding lighting to your kitchen is another effective way of giving your kitchen a modern, dramatic look.
Key Functional Elements
If you are planning to undergo an extensive remodeling project for your kitchen, you should consider options that can maximize the space of your new cabinet sets. For instance, you can install a pull-out rack to store spices, snacks, or dishes. This is one of the best ways of de-cluttering your counter top. One can also use interior hooks to hang his/her pans and pots.
Semi-Custom Cabinets
Most of the custom cabinets are prefabricated. These sets have a degree of customizability in terms of styles, sizes, colors, and configurations. The extent of customization depends on the skills and expertise of the manufacturer. These cabinets are costlier than the conventional ones but are relatively cheer than custom cabinets. They are ideal for homeowners who have special needs for their kitchen.
Materials
Cabinets made of quality materials are durable and have a nice finish or design. Maple, cherry, oak, cider, birch, and other types of hardwood are some of the quality materials that you can consider for your kitchen cabinets. These materials vary in terms of style, color, and texture. One should look for an option that doesn't need frequent replacement/repair and one that is easy to maintain.